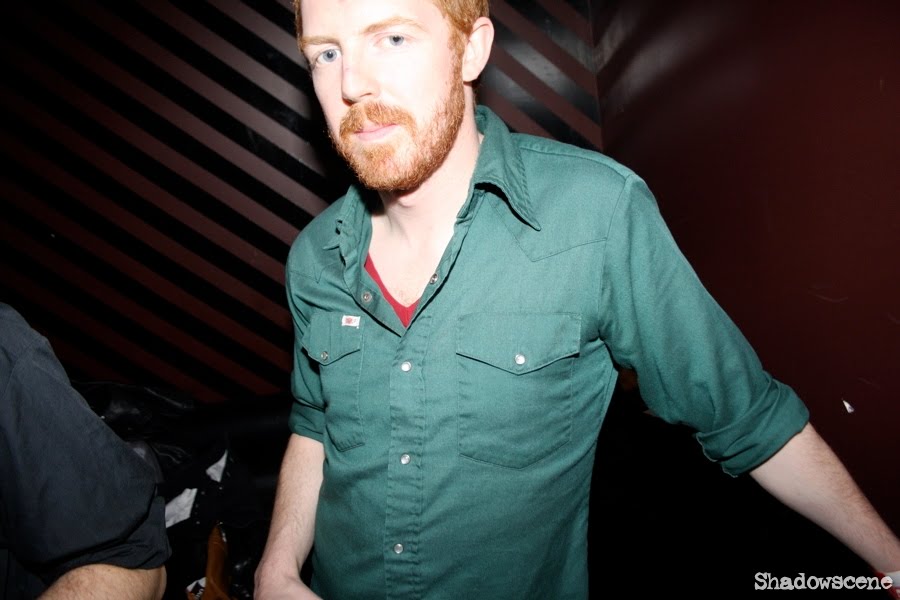 DEVON CLIFFORD (1979-2010)
Last month we launched our first issue of the Shadowzine and for our feature we interviewed the Canadian five-piece, You Say Party! We Say Die! prior to their gig at The Echoplex. We hung out with Beckie, Krista and Devon and let's just say they were all the sweetest little Canadians to boot. We especially loved hearing how they'd all been childhood friends and basically started the group out of sheer winter blues and boredom.
That being said, today we were super shocked and bummed to hear about the devastating loss of their drummer, Devon Clifford. Our hearts and thoughts go out to all his friends and family as well as the rest of the band. The statement issued from his family was that he "experienced a massive brain hemorrhage resulting from congenital defects while on stage in Vancouver on Friday night and fell into a coma. A surgery was performed but sadly doctors were unable to save his life. He was 30."
We'll skip the details here but you can read up on Devon a bit more from the Vancouver press. He was definitely a wonderful person and a true gem to meet. In honor and memoriam, we'd like to share the interview from our 'zine here as well as a video from their show in Los Angeles this past March. Much love to you guys.